One-to-One Coaching with Pat Ashley
Would you like help with something that you're struggling with? Are you a little nervous about entering your first competition? Or just need advice on how to top last year's creation? Now you can have a private coaching session with Pat Ashley. Just submit your gingerbread creation questions or issues in advance, and Pat Ashley will be sure to have answers and solutions for you. If it is something that she can help you with, she will schedule a time convenient to both of you to connect with you on Zoom or via phone.

• Get help with technique you're struggling with
• Competition advice, including what judges look for
• How to raise the bar on your next Gingerbread House creation
• What else do you need help with...?
Take advantage of this unique opportunity to "pick the brain" of a Champion!

Hi, I'm Pat Ashley Howard

I have been a gingerbread building enthusiast for 20 years. As a three-time Grand Prize Winner of the National Gingerbread House Competition, I have also made multiple network television appearances including many on the Food Network. I am presently the Director and an instructor of The Confectionery Academy in Orlando, FL. I enjoy continuing to develop and create even more edible techniques that can be applied to building with gingerbread, and then sharing with everyone who wants to learn and advance their skills.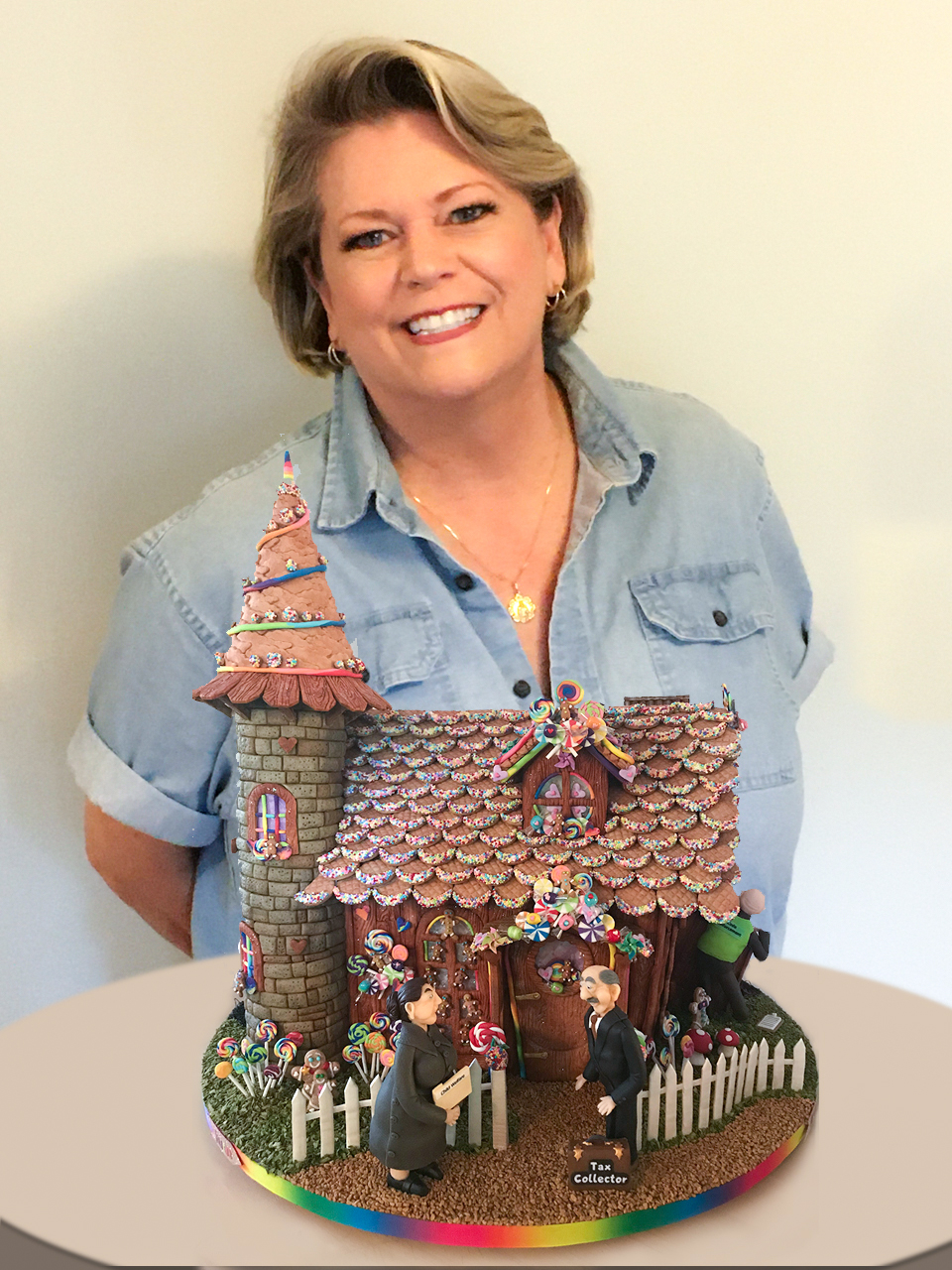 Your intake form has been submitted. Check your email for a copy of your responses. If you're accepted, you'll receive an email with a link to checkout.
Frequently Asked Questions
Can I get a refund if I'm unhappy with my purchase?
If you are unsatisfied with your coaching, reach out to us to see if your purchase is eligible for a refund.

How do I schedule my appointment?
Upon submitting your request for coaching, including what you want to learn, you'll receive further instructions on how to purchase and book a time for your appointment.
Can I purchase coaching more than once?
Absolutely! If you find yourself in need of coaching more than once, simply purchase the coaching again.
What if I run over my time purchased?
Plan to purchase the amount of time you think you'll need. 30 minutes for shorter questions, 45 minutes for extended advice. You can always purchase another session.